The Qubole Recognized Administrator badge is recommended for QDS Platform Administrators, Consultants, and Partners. This badge recognizes the competency of QDS platform administrators in the following areas:
Qubole architecture

Managing QDS account settings

Role-based access control

Administering clusters

Connecting data

Self troubleshooting

Implementing security and data governance

Basic knowledge of Workbench, Notebook, and Scheduler interfaces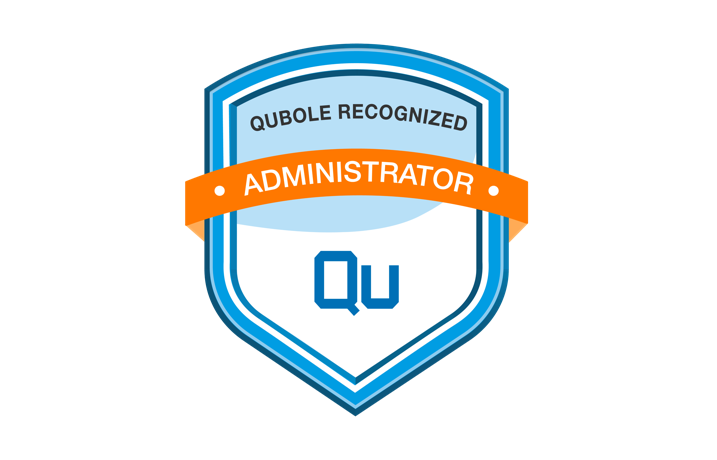 To earn this badge, you need to pass the Qubole Recognized Administrator badge exam. The exam details are as follows.
Exam Duration: 1 Hour
Number of Questions: 50 Multiple choice questions
Exam Language: English
Passing Score: 80%
Difficulty level: Beginner to Intermediate
Number of attempts: 
Two consecutive attempts 

Gets locked after two unsuccessful attempts 

Gets unlocked after 7 business days
Recommended Training:

Steps to get started:
Step 1: Take the recommended training from Qubole University.
Step 2: Explore the QDS platform for at least a week and practice the areas mentioned above.
Step 3: Once ready, from the Qubole university, find the badge for which you wish to register and click the badge tile. 
Step 4: Go through the exam overview and then click Launch to register for the badge exam.